Dog Lovers Will Love These Dog Wall Clocks
Dog wall clocks bring a smile to all dog lovers. Dogs work their way into our hearts and those of us who love dogs, love having images of dogs all over. A dog wall clock will make a perfect gift idea for the dog lover in your life ~ even if that's you!
Wall clocks are almost a necessity, but who says they can't be fun? A barking dog wall clock, for example, will bring a chuckle from just about anyone!
Let me show you some of the wonderful dog wall clocks I found recently. Will you have as hard a time picking a fun dog wall clock as I did?
Featured Image: Haddington Green Equestrian Art Irish Wolfhound Head Shaped Clock
Cute Puppy Dog Wall Clock 10
Basset Hound dog Wall Clock
Roger Lascelles Play Wall Clock
Puppy Dog Wall Clock
Poodle Pendulum Clock
Pendulum Dog Clock – Beagle
Roofus Clock By Allen Designs
Pendulum Dog Clock – Yorkie
Buckley the Dog Clock
&
Dog Wall Clocks On Zazzle
These dog wall clocks are original designs from talented artists on Zazzle. Use them in your kitchen, bathroom, living room, a child's or adult's bedroom, etc. You can also dress up your wall at work with an attractive dog wall clock! Dog lovers and animal enthusiasts alike will love these clocks!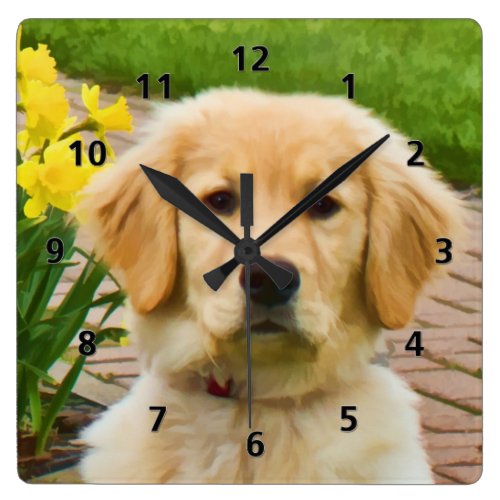 Golden Retriever Dog Square Wall Clock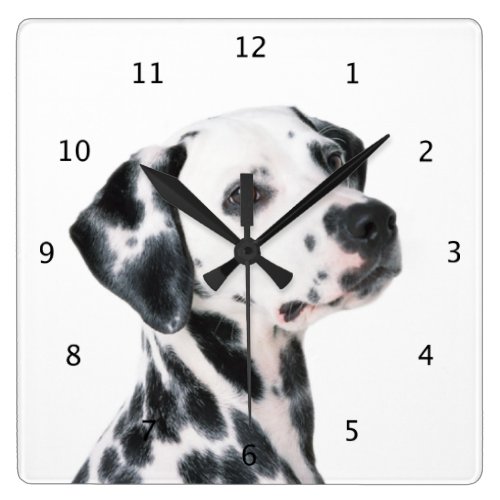 Dalmatian dog beautiful photo square wall clock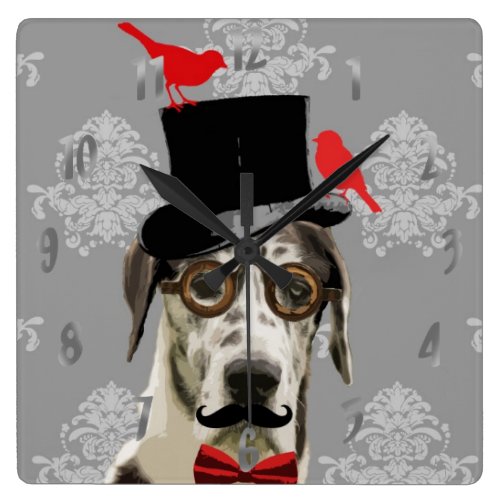 Funny steampunk dog square wall clock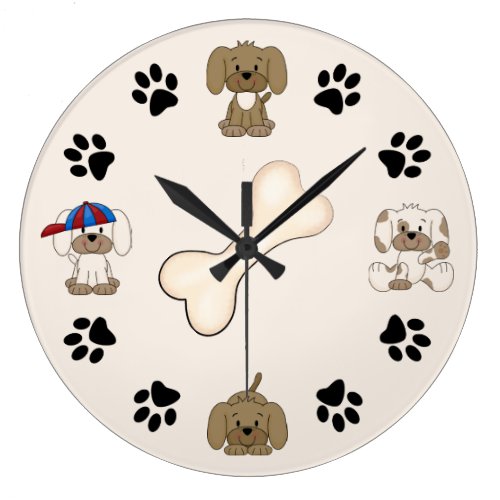 Cute Puppy Dog, Paw Prints and Bone Boys Large Clock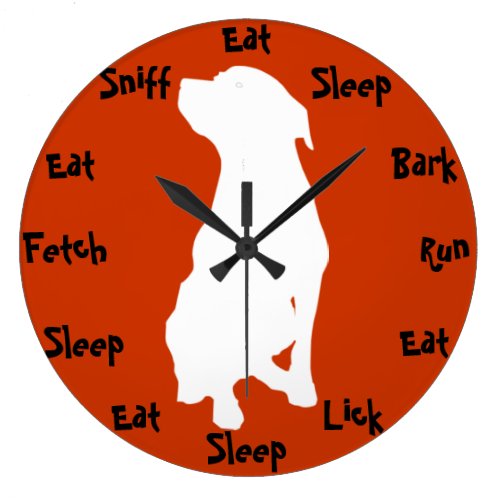 Dog Time Large Clock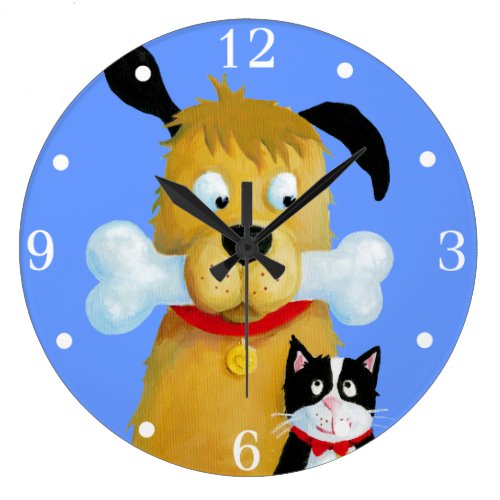 Dog with Bone and Cat – Wall Clock

Funny Dalmatian Dog Large Clock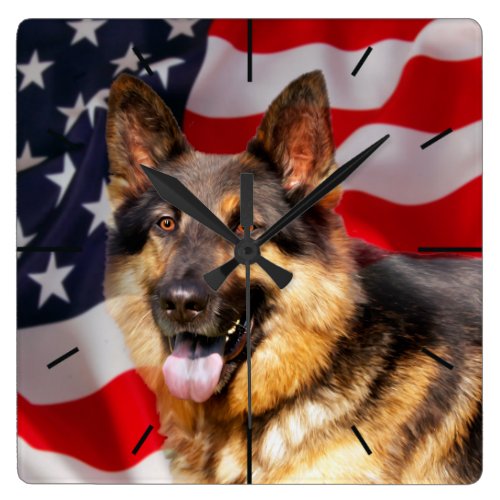 German shepherd Dog Patriot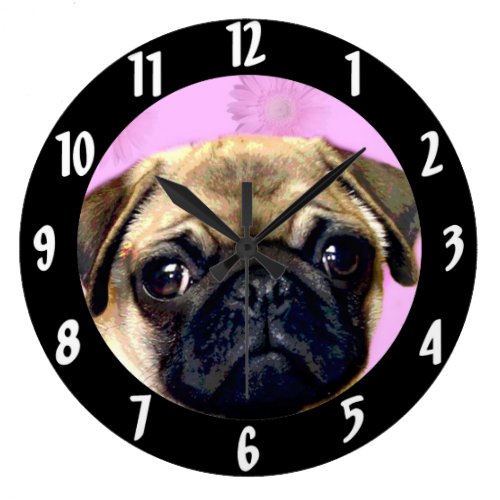 Pug dog large clock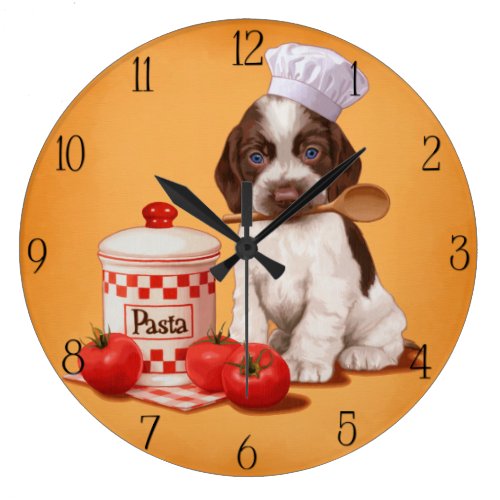 Cocker Spaniel Chef Large Clock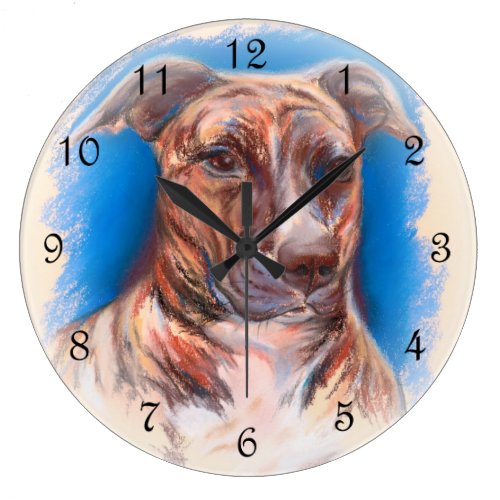 Brindle Pit Bull Dog Large Clock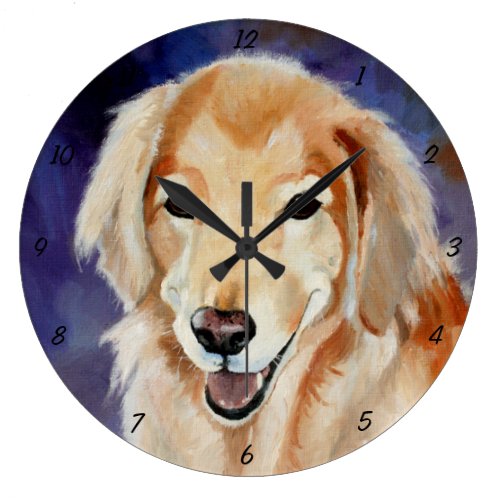 Golden Retriever Large Clock

&
Dog Wall Clocks on eBay
What a fun collection of dog wall clocks on eBay!  I always get a kick out of the unique items you can find for sale on eBay and these dog wall clocks are pretty unique, wouldn't you say?

(Visited 407 times, 1 visits today)